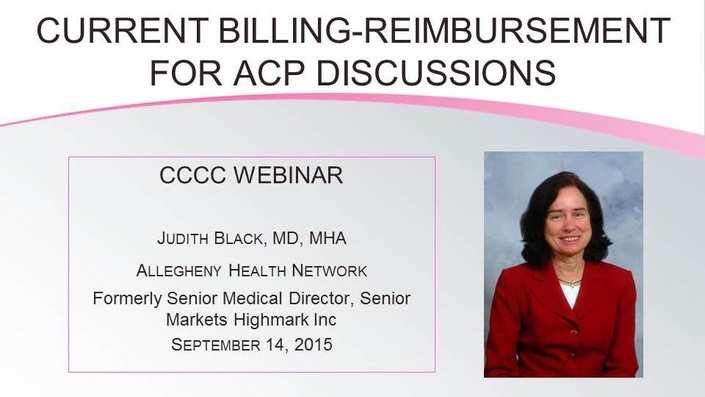 Show Me the Reimbursement
Getting Paid for Advance Care Planning Conversations
What happens in health care is directly tied to what is paid for by insurance, and advance care planning conversations often don't happen due to a lack of reimbursement. In 2015, theCenters for Medicare & Medicaid Services (CMS) proposed two CPT codes specifically for advance care planning conversations, and a number of health plans have already started paying for the conversation.
In this webinar, participants will get an update on what is happening with CMS and federal policy, and hear about payment models being used by various health plans.
Presenter(s)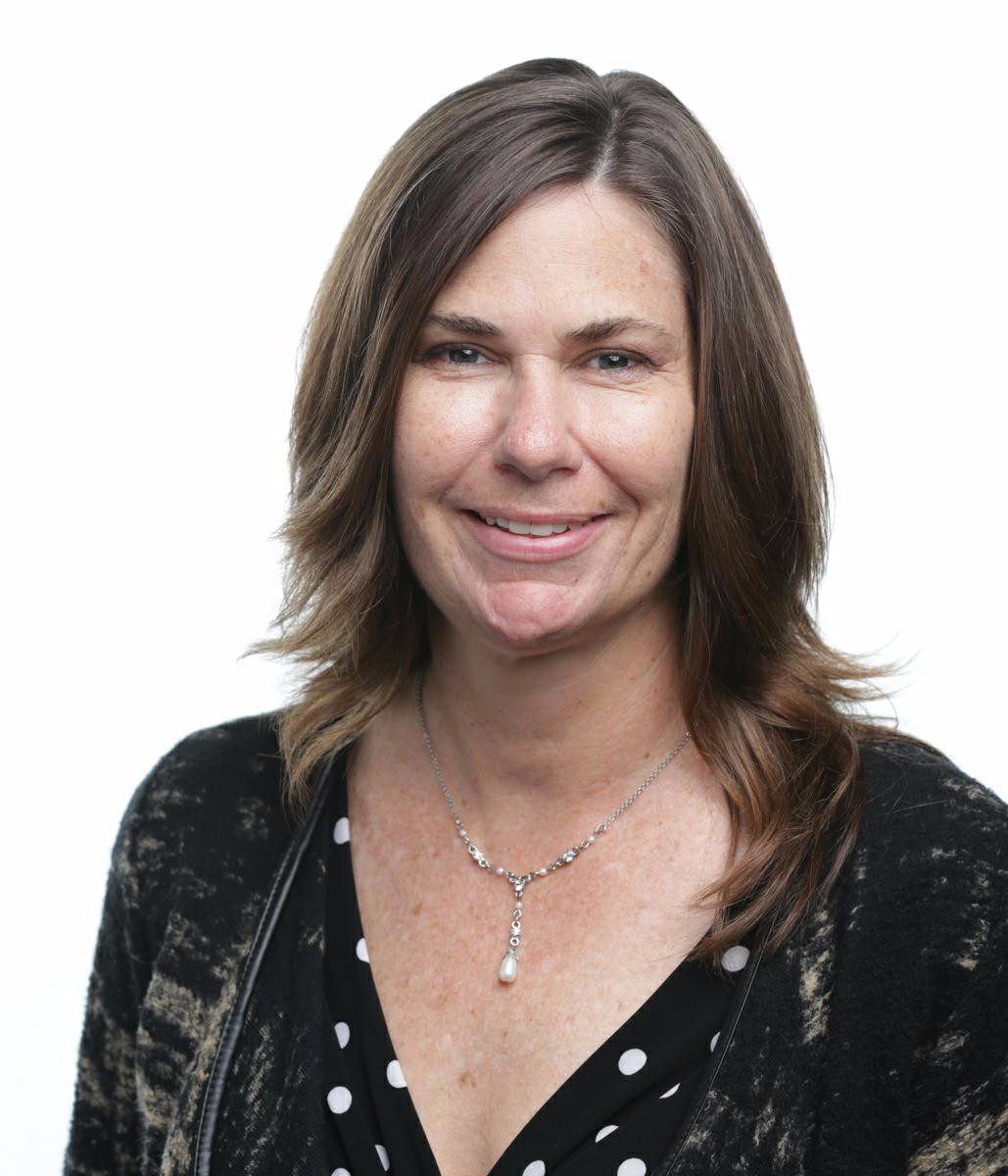 Judy Thomas, JD, Chief Executive Officer of the Coalition for Compassionate Care of California, is an attorney who has worked in healthcare for more than 20 years. Before working with the CCCC, Judy was a lobbyist for LeadingAge of California and the California Hospital Association, where she focused on aging and long-term supports and services. She formerly practiced in healthcare law and before law school, Judy was a computer programmer for the nation's first preferred provider organization.Her work at CCCC includes a focus on POLST as well as expanding access to palliative care to all Californians.Judy is the Chair of the National POLST Paradigm Task Force and Past President of the California Culture Change Coalition.
Kenneth Brummel-Smith, MD is the Charlotte Edwards Maguire Professor in the Department of Geriatrics at the Florida State University College of Medicine. He graduated from the University of Southern California School of Medicine, did a residency in family medicine at Glendale Adventist Medical Center, and a fellowship in the Department of Medical Education at the University of Southern California School of Medicine. He is board certified in Family Medicine and has a Certificate of Added Qualifications in Geriatrics. He was a Health and Aging Policy Fellow with the Senate Special Committee on Aging in Washington DC from 2012-2013.
Bruce C. Smith, MD, FACP, Executive Medical Director for Regence BlueShield of Washington, provides medical leadership to ensure clinical integrity and works to improve cost, quality, and outcomes for more than 1 million Regence health plan members across Washington State. He also provides oversight for Government Programs (Medicare Advantage and Federal Employee Programs) for Regence health plans in Washington, Oregon, Idaho and Utah and directs Cambia Health Solutions' system-wide innovative and comprehensive palliative care program. Bruce is a graduate of the University of Washington School of Medicine and completed his residency in internal medicine at Virginia Mason Medical Center in Seattle.
Judith S. Black, MD, MHA is a physician who continues to practice as a geriatrician.From 1998 to 2015, she was the Senior Medical Director for Senior Markets at Highmark, Inc., an independent licensee of the Blue Cross and Blue Shield Association where she provided the medical expertise and leadership that helped Highmark enhance and coordinate the care of older adults.In 2015 she joined the Allegheny Health Network as Medical Director of the Geriatric Service Line.Dr. Black brings 40 years of medical experience to her position and also holds a master's degree in health administration. She serves as a faculty member of the Consortium Ethics Program and is a Clinical Associate Professor of Medicine at the University of Pittsburgh, School of Medicine.
Robert Moore, MD, MPH serves as Chief Medical Officer of Partnership HealthPlan of California, a County Organized Health System providing Medi-Cal Managed Care services to over 530,000 members in 14 Northern California counties.He is a graduate of the UCSF School of Medicine, the Columbia University School of Public Health, and the Family Medicine residency at Ventura County Medical Center.He has completed post-graduate training in Health Center Management, Health Care Leadership, and Quality Improvement. His professional interests include delivery system transformation, palliative care, intensive outpatient care management, chronic pain, and addressing social determinants of health.
Frequently Asked Questions
When does the webinar start and finish?
Once you enroll, the webinar will be available to view immediately. The webinar is a completely self-paced - you decide when you start and when you finish.
Are continuing education credits (CEs) available?
At this time, we are unable to provide continuing education credits for recorded webinars. CEs are available for social workers, nurses, nursing home administrators, and chaplains with many of our live and in-person trainings. For more information on our upcoming education, coalitionccc.org/training-events.
I am not a member of the Coalition. How can I join and get member discounts?
Join online when you register for the webinar, or join online today at coalitionccc.org/membership! All purchases at the member rate will be confirmed by CCCC's staff.
I think I am a member. How can I confirm my membership status?