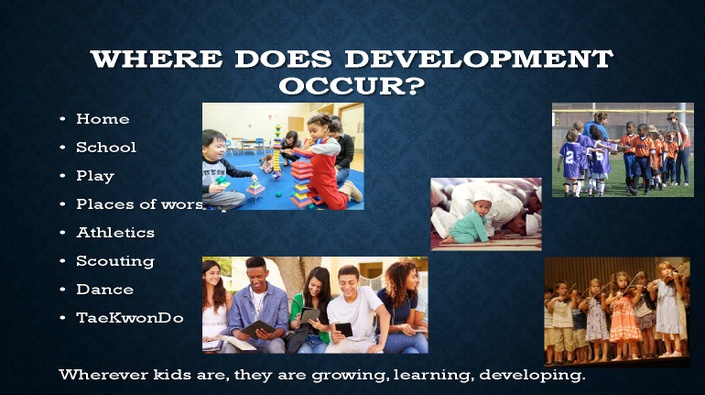 PEDIATRIC SERIES: Ensuring Psychosocial Wellness in School and the Community for the Seriously Ill Child
School is often described as the work of a child. That work is often significantly interrupted by serious or life-limiting illness, hospitalizations and treatments. Despite the inability to maintain an on-going school focus, many seriously ill children continue to want and need opportunities for continued growth and development. Cognitive, emotional, psychological and social development continues to be at the core of the child's self-identity and requires cultivation and attention.
Research suggests poor outcomes for some adults who were children with serious or life-limiting health conditions. When compared to peers or siblings, those discrepancies have been suggested in a wide-range of areas including high school graduation, post-secondary education, employment rates and ability to obtain health insurance, interactions with peers in friendship and romantic encounters, less frequent marriage, more frequent divorce, and becoming parents less often. These outcomes are not surprising when considering the depth and breadth of learning that occurs in preschool through high school, and how that knowledge may be impacted with excessive time away from school and other activities.
This webinar will focus on specific ways to help children continue to succeed in school, activities and the community despite a serious illness. Strategies for collaboration with school administrators, teachers, coaches, activity directors, clergy and others will be highlighted with a goal of maintaining the youngster's well-being throughout their journey. For some, this approach will enhance the transition into successful adulthood and, for others, the ability to be evaluated alongside their siblings and peers may add a quality to life that cannot be achieved otherwise.
Webinar
Online Education
Available in days
days after you enroll
Presenter(s)
Kathleen Davis, PhD, MSEd
Professor of Pediatrics
Director, Pediatric Palliative Care, Education and Ethics
University of Kansas Medical Center
Kathy Davis, PhD, MSEd, is a Professor of Pediatrics at The University of Kansas Hospital System (TUKHS). She has 45 years of experience working with young people with chronic and life-limiting illnesses in the areas of education, child life, palliative care and ethics. Dr. Davis provides nonpharmacologic pain management, chronic illness management, education and instruction in coping strategies, palliative care and end-of-life support and ethics consultation to hospitalized and outpatient youngsters, their families, schools and communities. She practices comprehensive pediatric palliative care that extends beyond the hospital or healthcare setting and reaches out to address the child's various natural environments of school, worship, athletics, activities, friendships and family. In addition, Dr. Davis supports women expecting babies with potentially life-limiting birth anomalies and their family members; counsels children whose parent or close loved one is nearing end-of-life at TUKHS; and provides bereavement follow-up after a death involving or affecting an infant or child.
Since 2008, Dr. Davis has served as the director of the KU Kids Healing Place, a program providing perinatal and pediatric palliative care from diagnosis forward to end-of-life, lifelong chronic illness or cure for children. She is the Program Director of Connected Kansas Kids (CKK), an interactive distance learning (IDL) program for professionals in health and education, and K-12 students. For professionals, CKK offers over 60 topical presentations related to pediatric chronic/serious illness, palliative care and end-of-life concerns at the intersection of school or community engagement. CKK provides science and medical education to high school students in rural areas via IDL. Dr. Davis is also involved in an American Academy of Pediatrics funded Project ECHO grant which offers pediatric epilepsy, hospice and palliative care and behavioral/developmental clinics across the state of Kansas via telemedicine technology.
Dr. Davis mentors medical students, residents, fellows and junior faculty and provides pediatric palliative care and ethics education and training to learners at TUKHS. Prior to her current role, Dr. Davis was the special educator for 34 years in K-12 public schools and on the pediatric inpatient unit of the hospital, direction instruction and school coordination to hospitalized children.
Frequently Asked Questions
When does the webinar start and finish?
Once you enroll, the webinar will be available to view immediately. The webinar is a completely self-paced - you decide when you start and when you finish.
Are continuing education credits available?
At this time, we are unable to provide continuing education credits for these recorded webinars. CEs are available for social workers, nurses, nursing home administrators, and chaplains with many of our live and in-person trainings. For more information on our upcoming education, coalitionccc.org/training-events.
I am not a member of the Coalition. How can I join and get member discounts?
Join online when you register for the webinar, or join online today at coalitionccc.org/membership! All purchases at the member rate will be confirmed by CCCC's staff.
I think I am a member. How can I confirm my membership status?